Developmental Coordination Disorder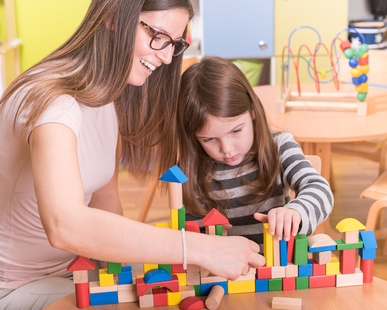 Developmental coordination disorder (DCD) often referred to as dyspraxia is a condition that affects the ability of children to make complicated movements that require a high level of coordination. This can often make these children appear clumsy and uncoordinated in daily activities and although parents may have been aware of these difficulties for a significant period of time it is not usually diagnosed until at least the age of 5. DCD is much more common in boys and occurs in approximately 1 in 20 children in the UK. We are based in Lichfield and provide a paediatric physiotherapy service in surrounding areas such as Sutton Coldfield, Tamworth, Rugeley, Cannock and Walsall.
Although the condition is commonly referred to as dyspraxia it is becoming more accepted to call it developmental coordination disorder due to the fact that dyspraxia has a number of specific medical meanings that are not linked to DCD.
As the effects of DCD are very broad and also both the ages at which children achieve their milestones and the abilities of children in general are so varied it is difficult to describe specific symptoms. However in general children with DCD will often have achieved their gross motor milestones later than normal (e.g. they may have been very late in crawling) and they may have difficulty completing tasks such as building blocks or eating food.
As children become older the signs of DCD become clearer and it may be that your child has difficulty with play activities such as running, jumping, catching a ball or joining in with PE lessons. They may find writing, drawing and getting dressed much harder than children of a similar age and may also find tasks such as walking up and down the stairs difficult.
Physiotherapy is a key element of treating and helping children who have been identified as having developmental coordination disorder (DCD) and our paediatric specialist has a large amount of experience in working with children with DCD.
How can ThreeSpires Physiotherapy help?
Our paediatric physiotherapist has worked with a large number of children with DCD of all ages and will be able to assist both you and your child. After arranging an assessment the physiotherapist will visit you at home to conduct the first session.
Although sessions can take place in a number of environments including school in general we would recommend that the first visit takes place at home. Follow up sessions may be at home, school or other venue as needed. Below describes a typical initial assessment:
S
Subjective History
This is a discussion between you, your physiotherapist and your child. This part will cover medical history, current problems, goals and anything that may be important to you.
Objective
This is a detailed physical examination by the physiotherapist who will look at your child's overall physical capabilities and what their main difficulties with DCD are. Our paediatric physiotherapist will ensure that this a fun and relaxed process and to the untrained eye it may appear to simply be play. By making it fun and engaging your child will enjoy the process and will also gain much more from therapy.
Treatment
During each session the physiotherapist will help your child practice key movements, work on their balance, co-ordination and strength. Your physiotherapist will also discuss and demonstrate ways in which you can help with rehabilitation and exercises at home.
At the conclusion of the initial assessment your physiotherapist will talk over how best to move forward and will cover an overall plan in terms of number of sessions needed, how often sessions should be, what it is important to work on and initial goals for physiotherapy.
They will also discuss where it is best to conduct each session, generally some sessions will be at home and some may be at school.
Your physiotherapist (with your permission) will be able to liaise with school, nursery, the GP and any other staff involved in the care of your child and can provide a report if required.
If you would like further information about physiotherapy for children with developmental coordination disorder then please get in touch. We are based in Lichfield and serve surrounding areas such as Sutton Coldfield, Tamworth, Rugeley, Cannock and Walsall. We can be contacted on 0788 428 1623 or via email at enquiries@threespiresphysiotherapy.co.uk
REQUEST A CALLBACK
Just fill in the form below and give us a quick idea of your problem/request so that we can be better prepared to help you.